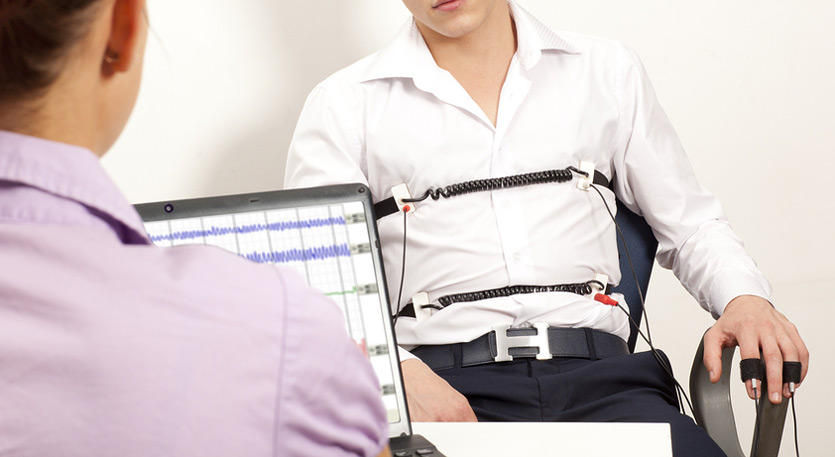 At Tri-Valley Polygraph located in Livermore, California, Stacy MacFarlane provides reliable polygraph testing services for employers including government agencies, workplace incident investigations, and pre-employment and post-employment testing.
Everyone wants to assume the best about people and trust that everyone is honest, but unfortunately, that isn't always the case. Whether your goal is to ensure quality staffing, honest business affairs, or reliable insurance claim statements, Tri-Valley Polygraph can help.
Pre-Employment Polygraph for Government Agencies
In accordance with the Federal Employee Polygraph Protection Act of 1988, polygraph examinations cannot be used for pre-employment purposes generally speaking. The exception to the federal statute is government employees who would have access to restricted or confidential information. The exception applies to local, state and federal employees. This group includes; police officers, dispatchers, records personnel, firefighters, arson investigators, parole and probation officers and many more law enforcement positions.
Another exception to the Federal Employee Polygraph Protection Act of 1988 is also extended to private security services, alarm installers, armored car services and private contractors who are in charge of the protection of critical infrastructure. Additionally, private contractors employed by the government for national security, intelligence and counterintelligence can be required to submit to a pre-employment polygraph exam.
Police Departments
Fire Departments
Probation & Parole Officers
Dispatchers
Records Personnel
Arson Investigators
Government Employees
National Security Positions
Pre-Employment & Post Employment Screening
When you hire employees and quality professionals for trusted positions, you expect a higher level of honesty. The people you hire can be your greatest asset or liability. At Tri-Valley Polygraph, Stacy MacFarlane offers his services for use in pre-employment screening and as part of your security clearance screening process. Feel confident in the personnel hired with polygraph examination services.
Make sure the employees you hire to protect our communities and our nation are telling you the truth about who they are. Tri-Valley Polygraph uses the most validated testing formats and the best equipment to work for the truthful examinee.
Business & Professional Employment Tests
After an incident has occurred it is permissible to use polygraph testing of certain employees of private firms who are suspected of involvement in a workplace incident (theft, embezzlement, fraud, etc.) that has resulted in specific economic loss or damages to the employer.
Some common uses for Tri-Valley Polygraph's lie detecting services in the business sector include:
Security Service Firms (armored car, alarm, and guards)
Pharmaceutical Manufacturers, Distributors, & Dispensers
Suspected Theft
Substance Abuse & Drug Incidents
Embezzlement Concerns
Fraud & Crime Concerns
Accident Investigations
Resume & Application Deception
Workplace Sexual Harassment
California's Bay Area Polygraph Examiner
Professional polygraph testing is becoming more and more necessary in today's world. If you are in the Bay Area, let Tri-Valley Polygraph take care of all of your polygraph needs. Tri-Valley Polygraph also serves the California areas of Pleasanton, Dublin, San Ramon, Castro Valley, Fremont, Walnut Creek, and Tracy. Call now and find out the truth today!