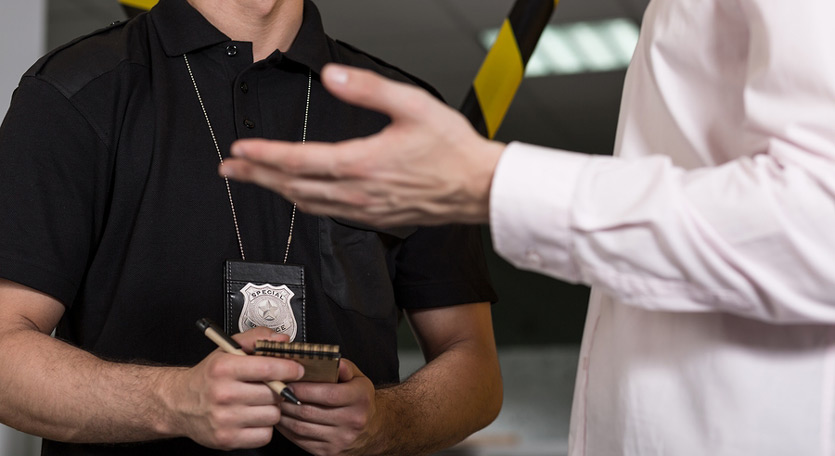 Tri-Valley Polygraph delivers professional polygraph examinations for police, law enforcement, and attorneys in and around Livermore, California and the Tri-Valley Area. A lie detector test can help provide much-needed clarity for a wide range of purposes to be used for civil and criminal matters. While not often admissible in most court cases, they can help remove or clarify doubts that hover around the accused.
Polygraph Testing for the Legal Community
The most common misconception about polygraph exams is that they are not allowed to be used in court. This is not correct, they are used in both criminal and civil courts as well as other legal proceedings. The issue with polygraph exams is, unlike DNA evidence (which has scientific validity and usually an accuracy rate of close to 100%), polygraph exams cannot claim as high an accuracy rate. In order for a polygraph exam to be introduced in court, attorneys for both sides must stipulate to the exam's use in the case. If an examiner detects a deception by a subject, it's unlikely that the examinee's attorney is going to allow the exam to be used. This does not mean polygraph exams can't be used by law enforcement during investigations to exonerate a person, verify witnesses truthful statement or develop additional investigative leads.
In civil cases involving infidelity, insurance claims, estate issues and others, a polygraph exam could provide the attorneys with a clear picture as to whose statements are truthful.
Tri-Valley Polygraph also offers Post Conviction Sexual Offender Testing (PCSOT).
A Measure Of Truth
Polygraph examiner Stacy MacFarlane at Tri-Valley Polygraph seeks to help police, attorneys, parole officers and government officials get a clearer picture of those involved in any type of case. He provides a measure of truth that can be used to assist with plea bargains, sentencing, out of court settlements and more.
Polygraph Testing For Prosecution & Defense
Professional polygraphs can help reduce the stress of going to trial for both victims and witnesses by lessening doubt involved in inaccurate testimonies. Other uses for polygraphs for attorneys include:
Sex Offender Monitoring & Treatment
Pre-Trial Negotiation
Verify Witnesses Statements
Verify Victims Statements
Plea Bargaining & Sentencing
Police & Law Enforcement Polygraph Services
In an attempt to seek the truth and take the best course of action, police have often looked to lie detectors for direction. From hiring for the police force to handling specific cases, proof of honesty can be a vital tool for law enforcement. Police force polygraph applications include:
Parole Violations
Convicted Sex Offenders (PCSOT)
Officer Misconduct
Let Tri-Valley Polygraph Help Your California Investigation
When you need to get to the truth, trust Tri-Valley Polygraph to deliver professional and reliable results. The polygraph examiner services of Stacy MacFarlane are available to all police, attorneys, law and government agencies in the Livermore, Pleasanton, Dublin, San Ramon, Castro Valley, Fremont, Walnut Creek, and Tracy, California areas. Call Tri-Valley Polygraph today to discuss all ways in which a polygraph test can with help your investigation.